Our address: 525 W Arlington Pl, Chicago, IL 60614
Much of the charm of Salvatore's, one of the best Chicago wedding venues, is derived from its idyllic location, a beautiful tree-lined street in one of Chicago's most historic neighborhoods, Lincoln Park. As the seasons change, so does the setting, lush and green during the spring and summer months, awash in the glorious colors of changing leaves during fall, and covered in a blanket of pristine snow in the winter months. Salvatore's is only minutes away from the heart of Chicago's business and shopping district and is easily reached from all major highways.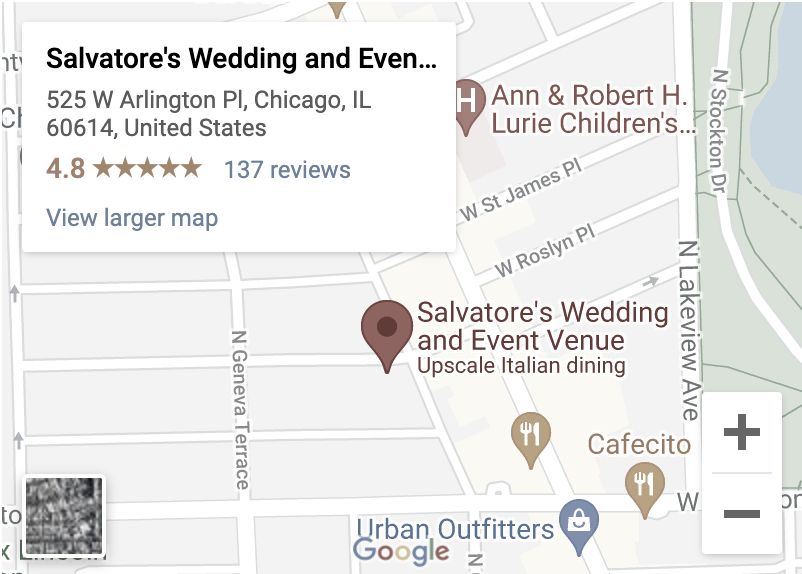 Parking at Salvatore's
As with many historic neighborhoods, Lincoln Park has special parking restrictions and guidelines. Salvatore's has made special arrangements for all of your guests' cars.
Valet Parking
Salvatore's offers valet parking for day and night functions.
Public Parking
There are several enclosed, public parking lots that can easily accommodate cars for any size event within walking distance.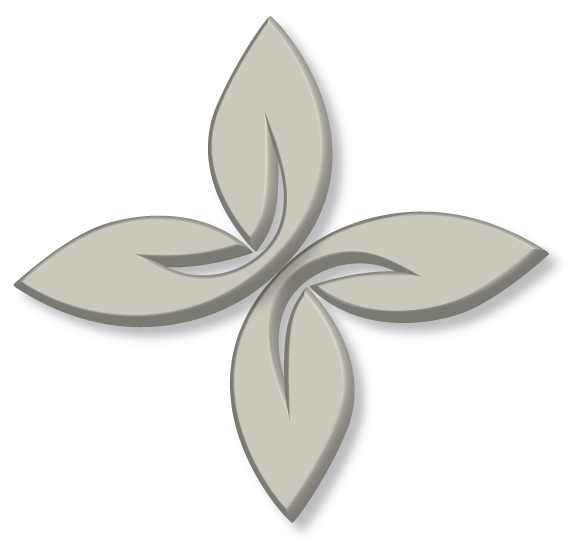 "When looking for a venue, we had many things that were important to us: Atmosphere, Location, Affordability, lgbt friendly, and somewhere that didn't require us to do a lot of extra leg work. We wanted our wedding to be and to feel upscale, and to be beautiful and Salvatore's delivered flawlessly on all counts. We had a small 50 person wedding which post Covid is referred to as a micro wedding. Marco helped us with each phase of our wedding from the tour of the venue and walk through of what is included, from our tasting which was so so fun and delicious, to the excellent vendor recommendations. Fast forward to our wedding day, we had their amazing coordinator Renata who went above and beyond to make things run smoothly. Everyone says that not everything will go perfectly on their wedding, but they must not have had their wedding at Salvatore's. Our day was so flawless… with a smaller guest count, we got to spend time with each other, we got to enjoy the delicious food, and our guests literally danced all night . The space was absolute perfection and we could not have asked for a better day. Our only regret is that we will only get married once! Thank you to Salvatore's!" (read more) Danielle in September 2021